Upcoming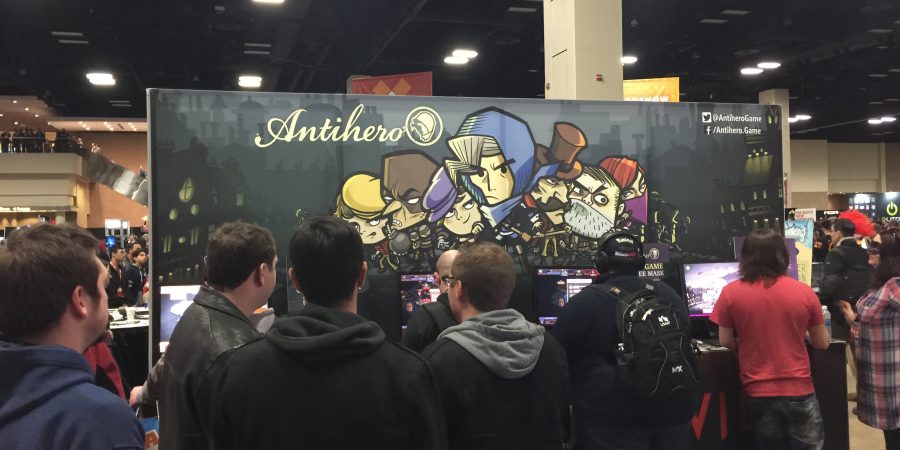 Versus Evil had a presence at PAX South 2017, and mobile will play a role. The starring mobile game at their booth was Like a Boss, which has been in soft launch for a while now, but only an older build was available at the show. Still, this one's in development and worth keeping an eye on, as the concept of being an MMORPG boss and fending off pesky heroes is quite fun. Let Them Come was available on PC. This 2D shooter has you trying to defend your encamped position from an oncoming horde of enemies. The demo at PAX South gave players a limited amount of cash to go into battle with, so special ammo and passive skills had to be equipped wisely to fend off the dangerous enemies for as long as possible. It's fun stuff, though I am curious as to how well it will work on mobile. Versus Evil's representative said the developers are still figuring that out. With two different guns, grenades, and a knife attack to worry about, I'm curious to see how it all comes together...
Upcoming
We've covered Antihero quite a bit in the past, including last year at PAX, and this year we got another taste of the game which is now set to be released in early 2017. I still really dig the art style of the game, and the idea of a victorian-era strategy game seems like a really cool premise. Check out the latest build:..
Upcoming
The name Antihero is certainly ironic, as it draws immediate inspiration from Hero Academy [Free]. I got a demo of the game on iPad at PAX Prime 2015, and it needs to be on your radar. The premise of the game is that you are commanding a team of Victorian rapscallions who are trying to defeat their opponent by getting 3 victory points on the mean streets of Victorian England. To do so, you can attain points by assassinating targets, by taking over a church with urchin units to gain a victory point that can be lost, or by buying a victory point if you have the currency to do so. ..
Upcoming
If you woke up today thinking "I need instructions about disposing of a body," I have just the thing for you. Antihero, the cute Dickensian 4X with a heart of murder has just released another trailer with more gameplay and a lovely little song about burying various body parts in various locations. We first wrote about this game back in September, charmed by its whimsical take on thievery, stabbing, and general lawlessness. Antihero is a fast-paced take on the 4X genre, an anti-Civilization if you like since your purpose is to nibble at the seams of prim and proper Victorian civility, stealing resources, killing those who get in the way, and infiltrating banks and other institutions to mold them to your evil (or misunderstood) aims...
Upcoming
I'm not particularly good at strategy games or asynchronous multiplayer — supply lines and terrain and Panzers are beyond me — so I can't do much but turn my nose up at the 4X genre's creeping renaissance on the App Store. There's a reason those old Kriegsspiele were designed for officers and not infantry...