Recent Stories
When it comes to building sims, most mobile games go as big as possible. We're talking about designing entire cities, countries, planets or what have you. It's not that often that you get to focus in on a more micro level, but that's exactly what Project Highrise [$3.99 (HD)] has you do, zeroing in on just one building at a time and seeing if you can handle the economic and logistical challenges involved. If Tiny Tower and SimCity got together and had an offspring — which would probably involve lots of drafting paper and nothing carnal — this game would likely be the result...
Hello everyone, and welcome to the week! It's time once again for our look back at the noteworthy updates of the last seven days. There are some cool updates this time around for some big paid and free-to-play titles alike. I mean, more of the latter than the former, but that's basic business rules for you. Of course, you can keep an eye out for updates yourself using AppShopper or by participating in the TouchArcade forums. This weekly summary is just here to fill you in on the things you might have missed. Let's dig in!..
Do you like the Square Enix Go series of games, but feel like they needed more crime? Congratulations, Vandals [$3.99] is the game for you. This turn-based puzzler unapologetically resembles the series that started with Hitman Go [$4.99] and applies a graffiti and street art theme to the game. It's really derivative, but the graffiti aspect is fun, and the game provides a history of street art to boot! However, depending on your feelings about the Square Enix Go games, this might not be worth picking up...
The idea behind the TouchArcade Game of the Week is that every Friday afternoon we post the one game that came out this week that we think is worth giving a special nod to. Now, before anyone goes over-thinking this, it doesn't necessarily mean our Game of the Week pick is the highest scoring game in a review, the game with the best graphics, or really any other quantifiable "best" thing. Instead, it's more just us picking out the single game out of the week's releases that we think is the most noteworthy, surprising, interesting, or really any other hard to describe quality that makes it worth having if you were just going to pick up one...
Welcome to the SwitchArcade Roundup for April 13th, where we're covering the latest Switch news, new releases, and games that are currently on sale! Sega dropped a surprise Football Manager Touch release for the Switch today, so the European segment of TouchArcade is quite excited in particular. Plus, a couple of cool indies are coming to Switch, and a game of colorful explosions is now on sale! Let's dive into today's roundup, post-haste:..
As promised, developer Perchang has launched Warhammer Quest 2: The End Times [$4.99] on Android via the Google Play Store this week. In case you aren't aware, this is the sequel to the hit 2013 turn-based dungeon crawler Warhammer Quest but is bigger and better in practically every way. First off the game is entirely in 3D now so you can enjoy dynamic camera angles and really get in close to view the action. And of course it features another hefty dose of some of the best turn-based tactical combat you can find on the App Store. We loved the game in our review from when Warhammer Quest 2 launched on iOS back in October of last year, and there have been quite a few updates adding new content and fixes since then, all of which are included in the Android version. Here's the official Android release trailer...
I'd hope that by now Death Road to Canada [$12.99] needs no introduction, but just in case, here we go. A collaborative effort between long-time mobile developers Rocketcat Games and Madgarden, Death Road to Canada is a survival adventure slash roadtrip simulator that tasks you with making it from Florida to Canada in order to escape a zombie apocalypse. Canada is apparently immune to zombie infestation, or something. It's a stunning mixture of resource management, open-ended decision making, and good old-fashioned zombie bashing. We liked it okay I guess. ..
Back in the VERY early days of the App Store, Subatomic Studios had one of the first breakout hits on mobile with their tower defense game Fieldrunners [$2.99]. In fact, that release pretty much sparked the tower defense game trend, and long before Angry Birds was a household name Fieldrunners was one of the games I'd always see "normies" playing on their iPhones out in the wild. It was also a pretty hardcore game for such a mainstream success, and even though we're approaching the ten(!) year anniversary of its release later this fall the original Fieldrunners is still as fun as it was the day it launched. For being such an old title, Subatomic has done a fantastic job of keeping Fieldrunners up to date with all the new iPhone hardware advancements. In September of 2012 it received a massive update featuring completely redrawn artwork to suit the high-res Retina Display, and then in May of last year it received an update to make it 64-bit compliant and add widescreen support. Now today another new update has brought full screen support for Apple's latest iPhone, the iPhone X...
Welcome to the SwitchArcade Roundup for April 12th, where we're covering all the new Nintendo Switch releases, and a couple pieces of news! It's the busiest release day in weeks, with a ton of new indies out now on the eShop, with a few gems in particular like Breakforcist Battle, Don't Starve, and Burly Men at Sea. But seriously, today's jam-packed with new titles, so let's get the news stuff out of the way first before we dive into all the new goodies:..
It's that magic time that only happens a couple times a year: A brand new Hearthstone [Free] expansion is upon us. If you haven't been following along, The Witchwood introduces a bunch of really great new things to the game. I think what's going to be the most impactful new keyword moving forward is "Rush," which are minions that mechanically work very similar to those with Charge, except Rush minions can only attack other minions on the turn they come out...
It's inevitable that there will be some stragglers after we post our weekly list of new game releases, and in today's case that straggler is none other than the stylish side-scrolling beat 'em up Golem Rage [$2.99] from Zuki Games. We've been following this one ever since we first laid eyes on it back in June of 2016, and after a lengthier than planned development cycle and multiple beta test periods, the game is now finished up and available on the App Store. The idea behind Golem Rage is that it's a runner blended with beat 'em up elements, and you'll play as this charming and misunderstood golem who everyone is out to attack. As you run through each level your goal is to get to the finish as quickly as possible, smashing, bashing, and destroying anything and anyone that gets in your way...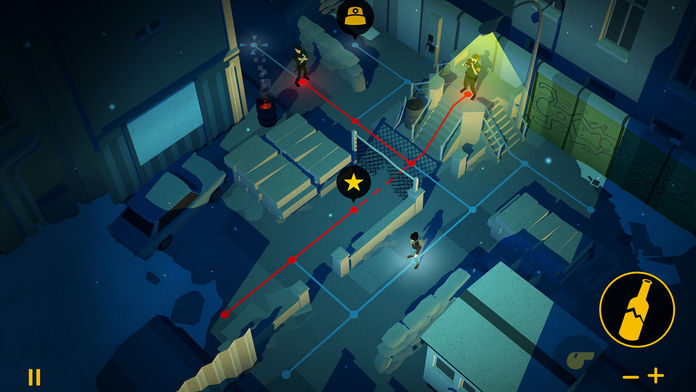 Each and every day new mobile games are hitting the App Store, and so each week we put together a big old list of all the best new releases of the past seven days. Back in the day the App Store would showcase the same games for a week, and then refresh those features each Thursday. Because of that developers got into the habit of releasing their games throughout Wednesday or very early Thursday in order to hopefully get one of those coveted features spots. Nowadays the App Store refreshes constantly, so the need for everyone to release all on the same day has diminished. Still, we've kept our weekly Wednesday night format as for years that's the time people knew to check TouchArcade for the list of new games. And so without further ado please check out the full list of this week's new games below, and let us know in the comments section which games you'll be picking up!..
Welcome to the SwitchArcade Roundup for April 11th, where we're covering the latest news, releases, and sales for Nintendo Switch! Two new games today, with a bunch hitting this week. And then, Shovel Knight's on sale, y'know, if you needed an excuse to spend more money. We also talk about Bleed 2 and why you should consider picking it up before it goes off of sale. And there's always more announcements. Make it stop! Actually, don't make it stop, what am I saying, literally drown me in cool Switch games, please...
If you've ever found yourself playing an RPG and thinking to yourself how much you enjoy moving a character around simple maps, winning battles by pushing the fight button, and skipping through a banal trope-laden story, but wishing that it didn't take so darned much time and thinking to beat, has Kemco got the game for you. Archlion Saga [Free] is a super-simplified JRPG, and when I say super-simplified I mean that it makes Final Fantasy: Mystic Quest look like Shin Megami Tensei 3: Nocturne. But it's not ashamed of this fact at all. The game trumpets its brevity and low difficulty as key features, a sort of relief from the usual overly-long game that ends up thrown in a pile of unfinished purchases. It's not a concept I'm opposed to, but Kemco doesn't pull it off very well...